Fighting Games, Sport Games, Video Games
WWE 2K BATTLEGROUNDS
---
Whether you're a casual gamer just learning the ropes or a passionate fan ready for all the action, WWE 2K Battlegrounds provides another way to enjoy WWE video game action. The game is being developed by Saber Interactive, the studio behind NBA 2K Playgrounds, who have been hard at work on WWE 2K Battlegrounds and are excited to let you smell what they're cookin'.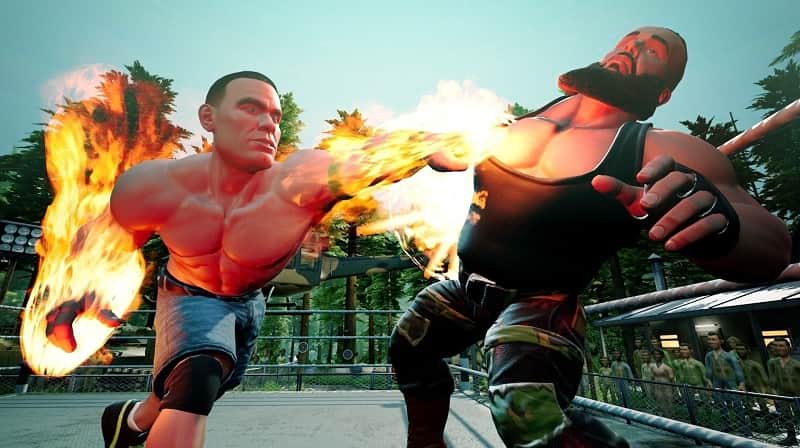 ₦22,500
Next, we want to address WWE 2K20. We've heard and appreciate your feedback, and continue to listen to you closely. Since launch, we've released five title updates, addressing hundreds of reported concerns, and have released four WWE 2K20 Originals DLC expansions to build on and improve the experience. We've also heard your requests to keep the WWE 2K19 servers running; they will remain active for the time being.
All of that being said, we hear you and we know you want more from the franchise, so here's what we're going to do: we are applying what we've learned to the next WWE 2K simulation game with a renewed focus on quality and fun. As part of that commitment, we are extending the production timeline and will not be releasing a WWE 2K simulation game in 2020 (T2 fiscal year 2021). We want to ensure the development team at Visual Concepts can create a great game that will entertain grizzled WWE 2K veterans, as well as newcomers who want to climb through the ropes and step into the ring for the very first time.