Fighting Games, Sport Games, Video Games
UFC 4
---
In EA SPORTS UFC 4 the fighter you become is shaped by your fight style, your achievements, and your personality. No matter how or where you play EA SPORTS UFC 4 puts 'you' at the center of every fight.
UFC 4 introduces Real Player Motion Technology (RPM Tech) into the art of the "clinch", creating a fluid experience driven by positioning and physical context.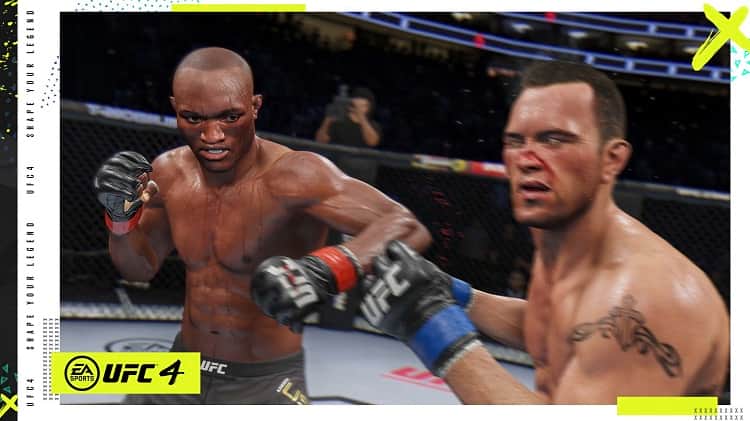 ₦27,000

NEW VENUES
Bang it out in the backyard or surround yourself in the storied tradition of the Kumite — both are possible in the all new locations of UFC 4. Plus, fight at UFC Apex and Action Avenue. Whether you're inspired by backyard brawlers or underground warriors, your fighting style will be shaped by these all new, immersive environments.