Action Games, Adventure Games, Video Games, Video Games & Consoles
Batman™: Arkham Knight
---
Play as Batman with the Season of Infamy: Most Wanted Expansion, featuring legendary super-villains invadingGotham City. In these story missions, The Dark Knight faces the most dangerous super criminals as chaos continuesto erupt in the streets of Gotham. This pack includes 4 separate missions with all new story arcs featuring Ra's AlGhul, The Mad Hatter, Killer Croc and Mr. Freeze.
Batman™: Arkham Knight 2008 Movie Batman Skin
Patrol the streets of Gotham City with this Batman costume inspired by the 2008 movie 'The Dark Knight'.
Batman™: Arkham Knight Original Arkham Batmobile
Seize control from Gotham City's most notorious villains with the original Arkham Asylum Batmobile.
Batman™: Arkham Knight Crime Fighter Challenge Pack #5
Get this Crime Fighter Challenge Pack to receive various combat and predator maps featuring Batman, theBatmobile, Nightwing, Azrael, and Harley Quinn. This expansive challenge pack allows focused training in FreeflowCombat and Invisible Predator stealth incursion.
Batman™: Arkham Knight Rocksteady Themed Batmobile Skin
Customize the legendary Batmobile with this unique Rocksteady themed skin.
₦13,000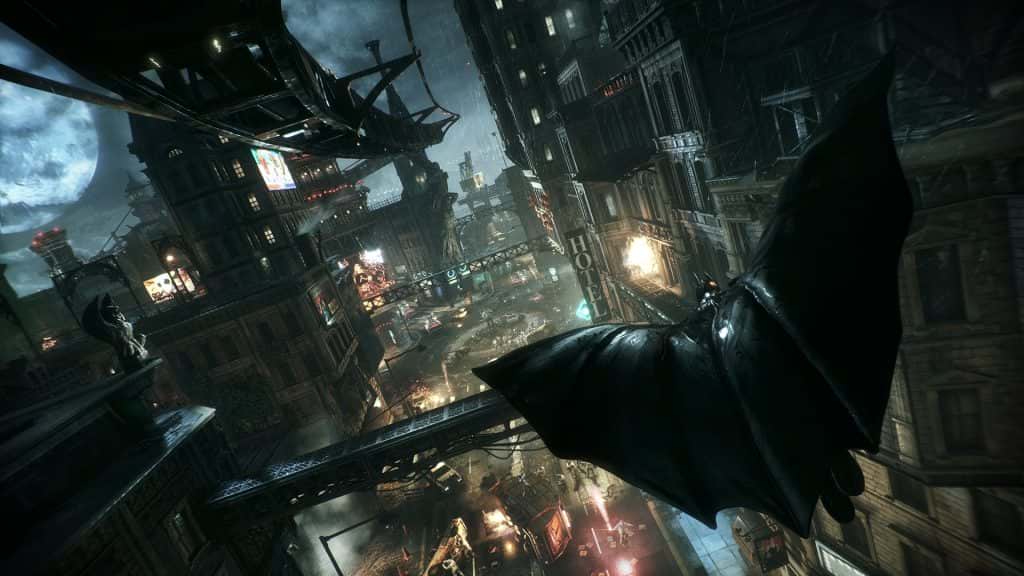 In the explosive finale to the Arkham series, Batman faces the ultimate threat against the city he is sworn to protect. The Scarecrow returns to unite an impressive roster of super villains, including Penguin, Two-Face and Harley Quinn, to destroy The Dark Knight forever. Batman: Arkham Knight introduces Rocksteady's uniquely designed version of the Batmobile, which is drivable for the first time in the franchise. The addition of this legendary vehicle, combined with the acclaimed gameplay of the Batman Arkham series, offers gamers the ultimate and complete Batman experience as they tear through the streets and soar across the skyline of the entirety of Gotham City. Be The Batman.
PlayStation 4
Release Date:

Out Now

Genre: Action / Adventure
Publisher: Warner Bros. Interactive Entertainment
Developer: Rocksteady